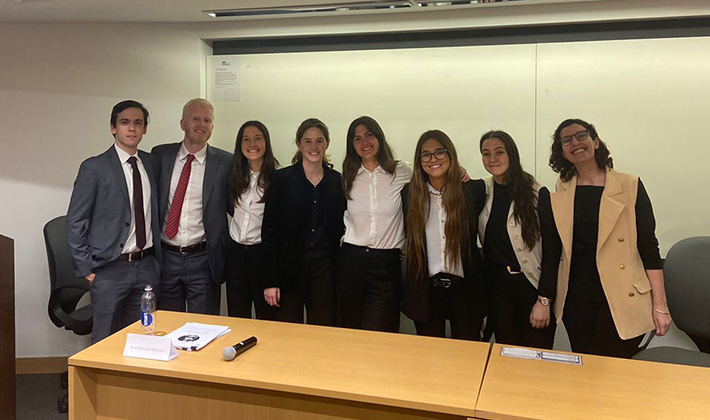 The university team coached by Matías Toselli obtained the Third Place in the 2022 FDI Arbitration Moot
From 3 to 6 November 2022, the global rounds of the 2022 Foreign Direct Investment Arbitration Moot were held at King's College (London, United Kingdom).
The team of the Universidad de San Andrés (Argentina) finished in third place among more than 150 universities around the world, standing out with the best position among Spanish-speaking universities. The result achieved is the best historical position reached by an Argentine university in the competition.
San Andrés' team was formed by Carola Albores, Solana Carregal, Damasia Klix and Sofía Guevara-Lynch. Matías Toselli was one of its coaches.
Guglielmino Derecho Internacional congratulates the students and their coaches for the achievement.